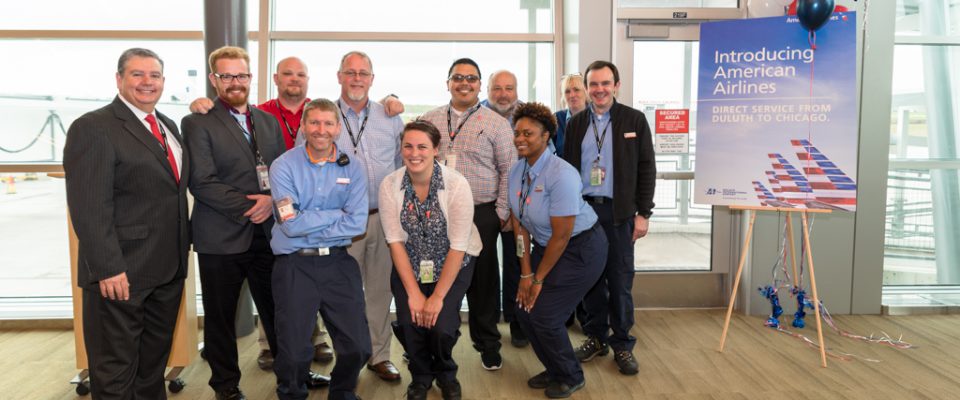 Last week, American added a new city to its route map – Duluth, Minnesota (DLH), with twice daily flights operated by Envoy, and a brand new Envoy team providing ground handling services at the station, too.
It's been more than 20 years since American (as American Eagle) operated flights to DLH, and the city went all out for our return, with a water cannon salute, local media event, goodie bags for customers and more.
"This will be another opportunity to show the rest of the nation that Duluth has an opportunity to continue to grow, and offer other alternate destination," said Blaine Peterson, American Airlines Director of Government Affairs during the event in DLH. "That's definitely the goal of any airport is to offer more destinations for customers."
Here's to everyone who's working hard to make our newest station and route a success!