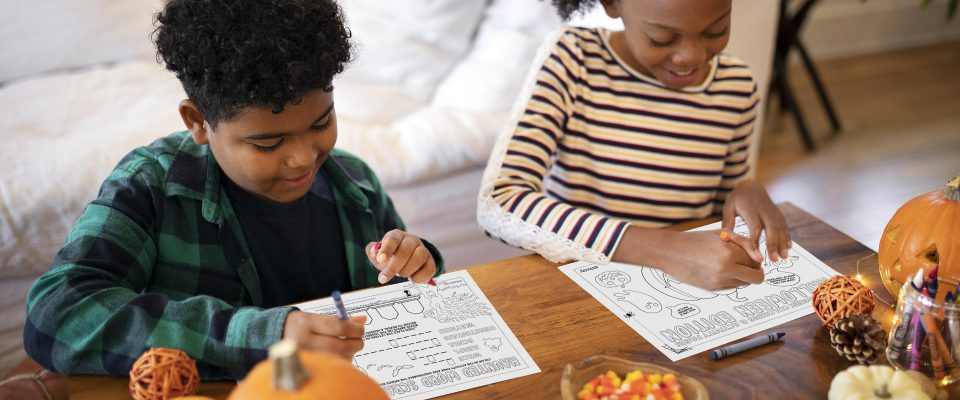 Attention boys and ghouls, remember our Little AvGeek Coloring & Activity Pages? Well, we now have a wickedly cute Halloween Edition!
We have no tricks, just this treat.
Only this is one you cannot eat.
It has jack-o'-lanterns smiling bright,
Ready for your Halloween night.
These are perfect for you, or a friend.
And zero funds is what you'll spend.
Download the pages by clicking HERE.
And these are kid friendly — so have no fear!
Once downloaded, print the file.
Then get ready to use your own style.
Use markers or crayons to color the pages.
The activities are also for kids of all ages!
So have fun this haunting night,
And keep your smile shining bright.
Happy Halloween!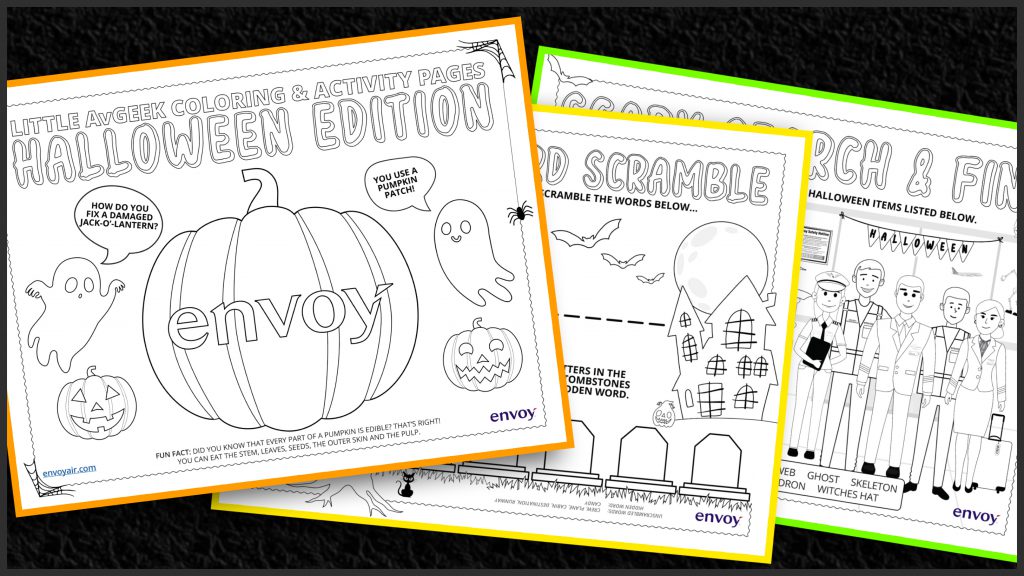 Snap a photo of your coloring and activity sessions and share your work with us by posting on social media. Be sure to tag us @EnvoyAirCareers or e-mail them to us for a feature! To see the previous version of our Little AvGeek Coloring & Activity pages, click here.
Cover image by Freepik.