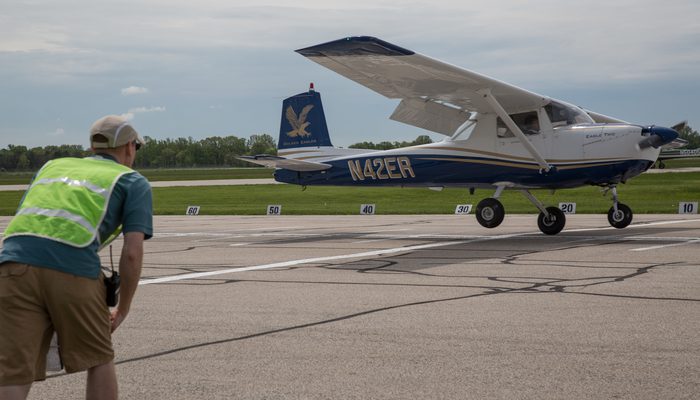 Our Pilot Recruitment Team will be at the NIFA Region IX SAFECON Competition, hosted by Jacksonville University on November 7-9. We look forward to a great competition!
WHEN:
November 7-9
7:30 AM – 5 PM
WHERE:
Herlong Recreational Airport
9300 Normandy Blvd.; Jacksonville, FL 32210
For more information, please contact Pilot Recruitment at EnvoyPilotRecruitment@aa.com or call (972) 374-5607.
Photo credit: Embry-Riddle Aeronautical University