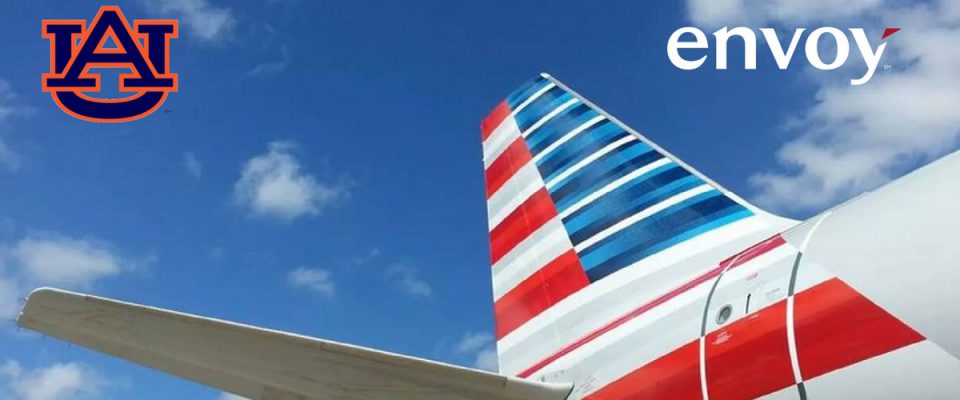 Envoy Pilot Recruiters will be at the Auburn University Aviation Career Fair on September 26! Come by to learn what it takes to be a member of Team Envoy and how we can set you on a direct career path to American Airlines!
WHEN:
Thursday, September 26
9:00 a.m. to 12:00 p.m.
WHERE:
Auburn University Regional Airport
2150 Mike Hubbard Boulevard, Auburn, AL 36830