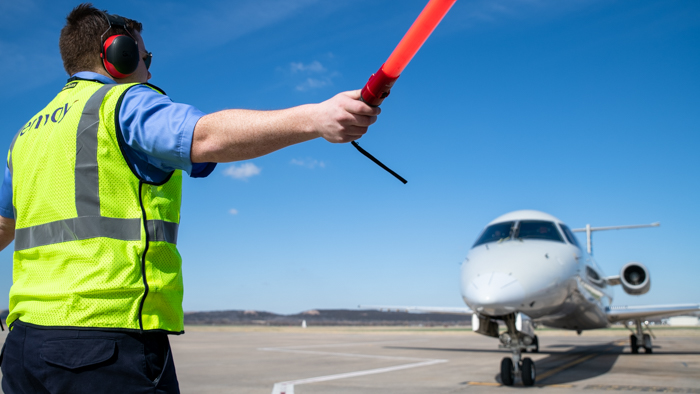 As a Ramp Agent, you will work outside servicing aircraft, transporting luggage and guiding planes at DFW Airport!
We are now offering part-time* and full-time* positions. All applicants must complete a full-time, paid training* for 30 days. (*Shifts are subject to change). As an Envoy team member you will fly for free on American Airlines PLUS receive benefits and 401K!
Apply now before attending your interview:
> Go to envoyair.com/customer-service
> Click on Apply Now**
> Under location, select "TX-DFW Airport" then click on "search"
> Select "Fleet Service Clerk – PART-TIME" or "Fleet Service Clerk – FULL-TIME"
What should I bring to my interview?
Please remember to bring a copy of your resumé, a valid driver's license (photocopy needed) and a second form of identification (birth certificate or passport). Please dress in business casual, wear a face covering and maintain a 6ft. social distance.
**You must be able to pass onsite drug and background test.
WHEN:
Friday, April 16, 2021 (9am & 1pm appointments only, apply online before attending to confirm your appointment)
WHERE:
Envoy Headquarters – East Building
4301 Regent Blvd., Irving, TX 75063