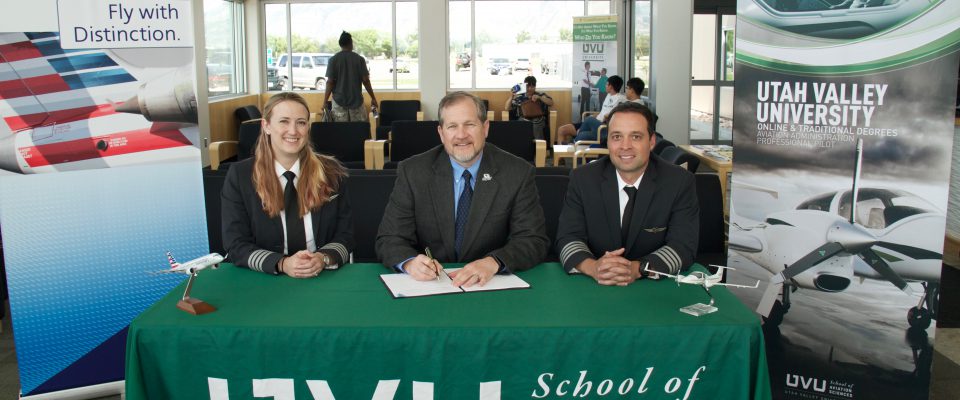 Join us September 29 as we officially welcome Utah Valley University as a Cadet Program Partner!
Our Pilot Recruiters will be on-site with one of our very own E145s and will be giving a presentation about the Cadet Program, as well as a Q&A session. We will be providing lunch to all attendees, as well as offering tours and photo opps in the E145 cockpit!
WHEN:
Friday, September 29
Time TBD
WHERE:
UVU Hangar B – Provo Airport
3421 Mike Jense Pkwy, Provo, UT
For more information, please contact Pilot Recruitment at EnvoyPilotRecruitment@aa.com or call (972) 374-5607.