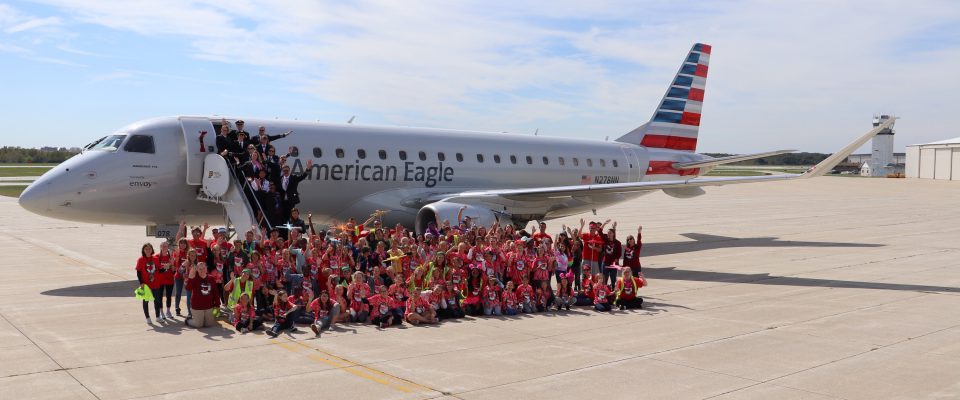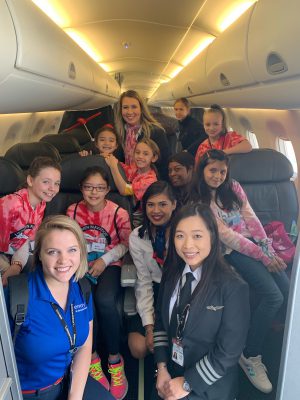 Over the weekend, the Envoy team participated in two separate Girls in Aviation events, just two weeks after sponsoring one of the largest Girls in Aviation Day events in the world.
On Saturday, October 5, members of Envoy's Operations Recruitment Outreach Team visited both Inter American University in San Juan, Puerto Rico, and Purdue University for their Girls in Aviation Day events.
Our team flew an Envoy E-175 aircraft to the Purdue University Airport to share their experiences in the field with girls grades 3-8. Attendees were able to tour the aircraft and participate in various aviation-related activities and crafts.
Meanwhile, in San Juan, our recruiters were joined by members of American Airlines at the Inter American School of Aeronautics. There they met with girls and young women interested in aviation and participated in creating personalized luggage tags.
"Our team was happy to support and mentor these young women," said Andrew La Susa, Envoy Director of Air Operations Recruitment. "Outreach is important, as we want to encourage the next generation of aviators. We hope to see some of the same faces again working for Envoy in the future!"