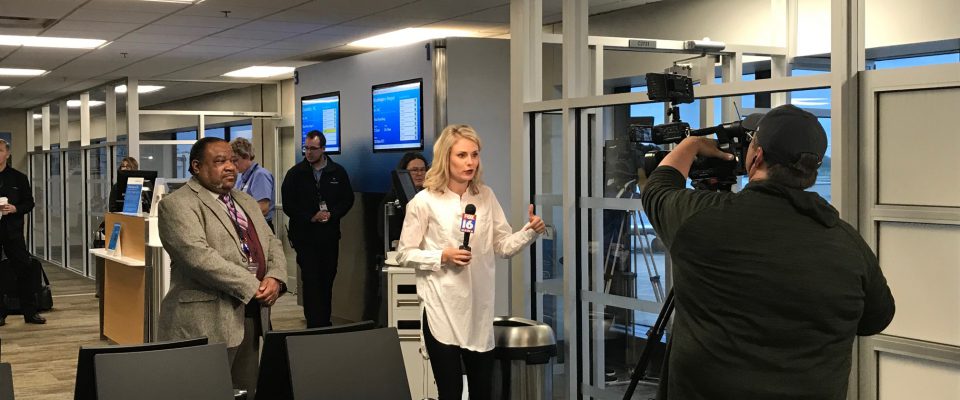 Tuesday, April 3 marked the start of a new route for the Envoy system: from Little Rock (LIT) to Washington D.C. (DCA) on an Embraer 175 aircraft. This new route provides customers in Little Rock and the surrounding area with greater access to our nation's capital.
While the Envoy team in LIT greeted the flight's inaugural customers and served a complimentary breakfast, local media interviewed Henry Bradford, LIT General Manager, Terry Butler, LIT Maintenance Base Manager, and Chuck Allen, American Airlines Director of Government Affairs in order to promote and advertise this new route to the local community.
American currently offers 15 daily flights out of LIT, to Dallas/Fort Worth (DFW), Chicago (ORD), Charlotte (CLT), and now, DCA.
Above: Henry Bradford, LIT General Manager during an interview with FOX16.