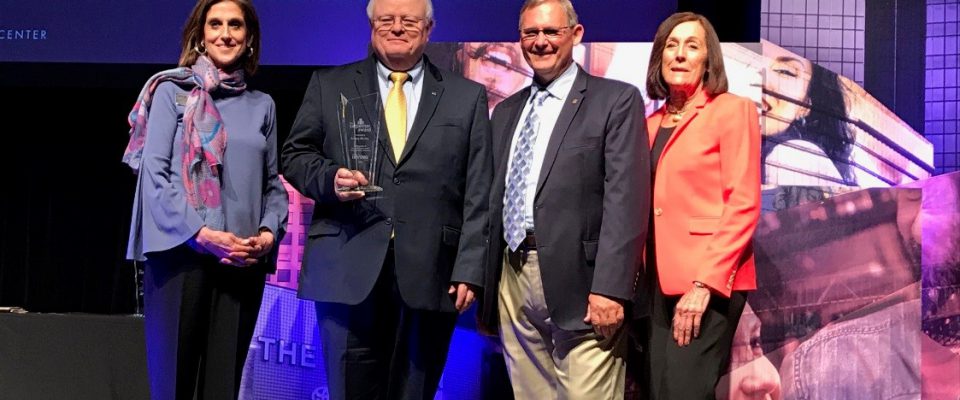 In February, the Irving Convention and Visitors Bureau (ICVB) recognized Envoy with the Carpenter Award. Named after the founder of a development in Irving, Texas called Las Colinas, the Carpenter Award recognizes Irving-based companies that have brought significant business to the City of Irving through meetings, conventions, events, hotel room nights and more.
Irving recognized Envoy for using more than 23,000 local-area hotel nights for crewmembers and other employees since 2015, and for hosting various events in the area. Envoy Senior Vice President, Corporate Services, John Nicks, accepted the award on behalf of the company.
"We're proud to be part of the Irving community and look forward to many more years of partnership," said John.
Above, left to right: Cheryl Hopkins, ICBV; John Nicks, Envoy; Rick Stopfer, Irving Mayor; Clem Lair, Chairman ICVB