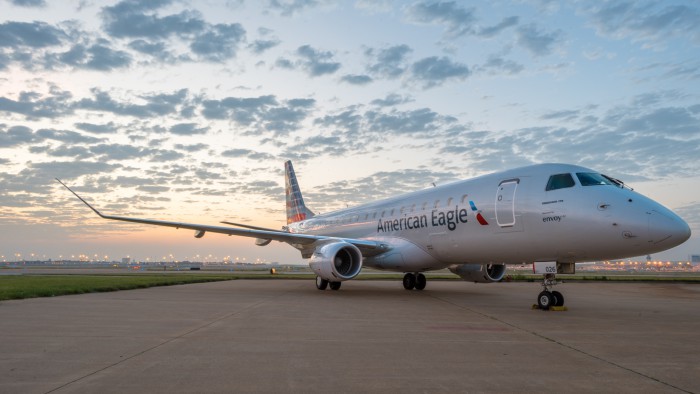 We're pleased to share that American Airlines Group (AAG) will assign six additional Embraer 175 (E175) aircraft to Envoy in the coming months. This announcement brings our total fleet commitments to 107 E175 and 27 E170 aircraft for a total of 134 large regional jets.
"As we transition away from the E145 and focus on our large RJ operation, American continues to invest and have faith in Envoy's ability to offer safe, reliable and cost-effective service to its customers," said Envoy Senior Vice President, Air Operations, Dee Temples. "Envoy has invested significantly in the resources and infrastructure needed to support our Embraer E-Jet fleet, and deliver outstanding service to American's customers."
More aircraft enables Envoy to continue to grow – and there's never been a better time to join our operation. Tell your friends to visit envoyair.com/careers to apply, and thank you to everyone who continues to make our operation a success.