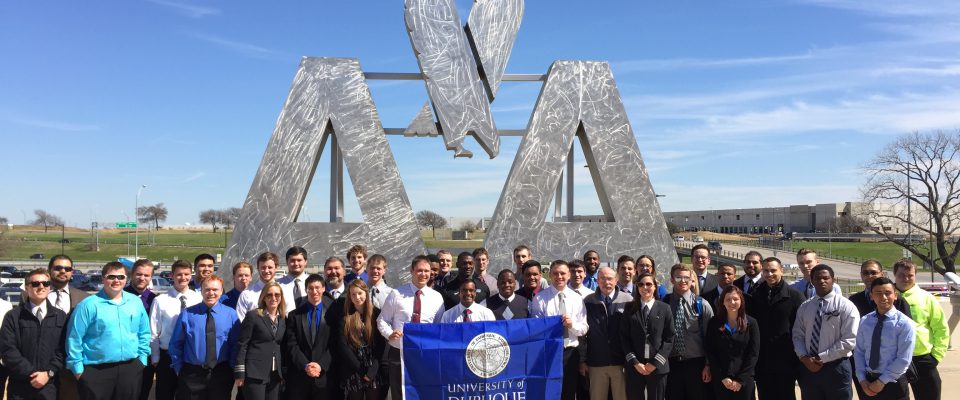 On Thursday, March 2, aviation students from University of Dubuque visited Envoy Headquarters (EHQ) for a behind the scenes tour of our operation, guided by Envoy Captain Taylor Hinckley and First Officers Nicole Mott and Natalie Nielsen.
The group of 47 aviation students and 3 faculty were flown on a private charter from Dubuque (DBQ) to Dallas (DFW) for the day and treated to a tour of the American Airlines Training Center, Integrated Operations Center (IOC) and C.R. Smith Museum.
AA First Officer Robert Barkers addresses students
During their visit, the students had the chance to meet and speak with Carlos Trevino, IOC Senior Manager, Operations Support, as well as American Airlines Pilot, Robert Barkers, about his experience in the field. These students gained valuable career advice and learned what it takes to run a 24-hour operation, all before heading back to school.
Thanks to all the students who signed up to join us – We hope you'll come back for another visit in the future!