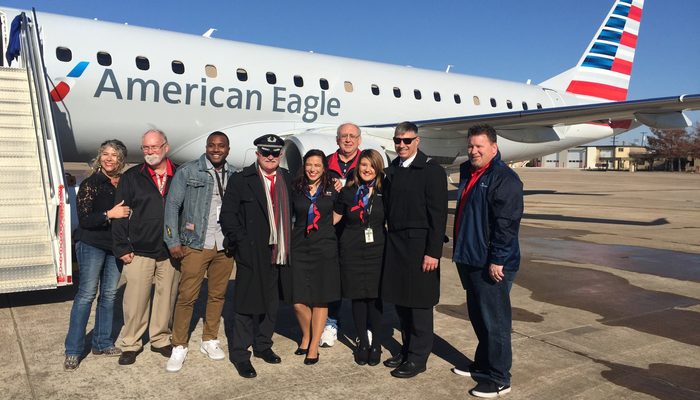 Last December, Envoy and American Airlines partnered with the Armed Forces YMCA (ASYMCA) to charter two flights sending soldiers and wounded warriors plus their families to the Lockheed Martin Armed Forces Bowl in Fort Worth, Texas.  Envoy provided Embraer 175 and 145 jets to charter passengers from Fort Leonard Wood, Missouri; El Paso, Texas (Fort Bliss); and San Antonio to Amon G. Carter Stadium, home of the TCU Horned Frogs.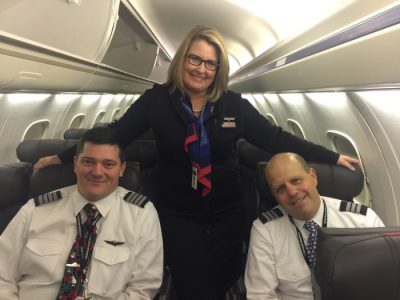 Part of the American and Envoy Veterans and Military Initiative, these special charters make travel to the Armed Forces Bowl simple and easy for soldiers and their families who might not have the means to make the trip. Each year, ASYMCA and Lockheed Martin team up to transport service members by bus from military bases in Altus and Lawton, Oklahoma and Killeen, Texas to the bowl game; the Envoy charters now add even more service members who can enjoy the game.
"This was a great opportunity to leave their day-to-day worries behind and start celebrating Christmas," said William French, President and CEO of ASYMCA. "We're grateful American Airlines and Envoy made it possible for them to enjoy the Armed Forces Bowl."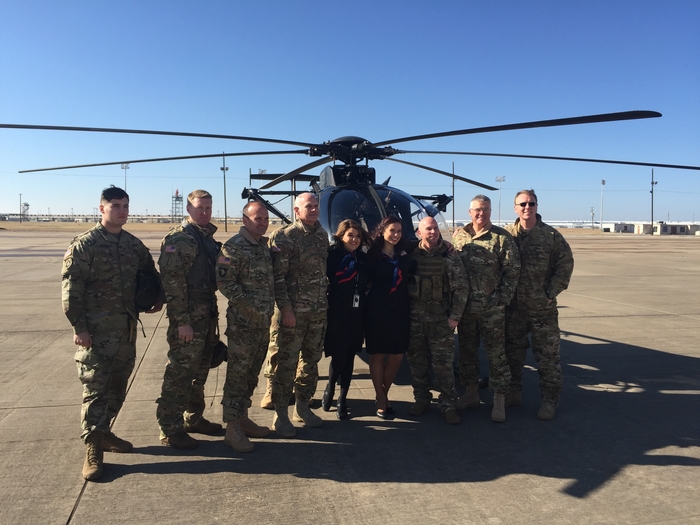 Envoy sent six crews of pilots, flight attendants and volunteers to provide excellent customer service to the VIP passengers. While loading a flight, Envoy crews had the opportunity to check out one of the Army's Huey helicopters on base.
"It's an amazing service we provide to the military community, and a well-deserved one too," said Envoy Flight Attendant Eric Rose. "We can never match what our country's heroes give to us, but we can do our best to provide relief when they need time to relax and enjoy a football game!"
Maybe it was skill and preparation, but Envoy would like to think it provided a little bit of luck to the Army Black Knights who defeated the San Diego State Aztecs to the score of 42-35. HOOAH!