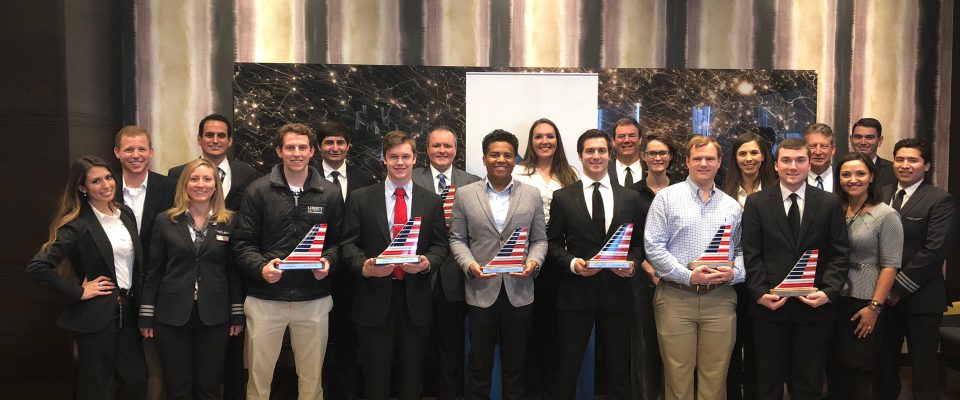 This week, Capt. David Tatum, American Airlines Director of Pilot Recruiting & Development hosted a special luncheon to honor top-performing students enrolled in an AAG Cadet Program.
Ten cadet students – including five from Envoy – were selected based on feedback from their peers, recruiters and partner schools, and each received a personalized trophy as a token of appreciation.
Here's to our distinguished Cadets:
  Jimmy Casazza, University of North Dakota
  Jarrod Ambrose, Coast Flight Training
  Cole Boulanger, Cochise College
  Daniel Hall, University of Oklahoma
  Jake Bussey, Utah State University
Keep up the great work!