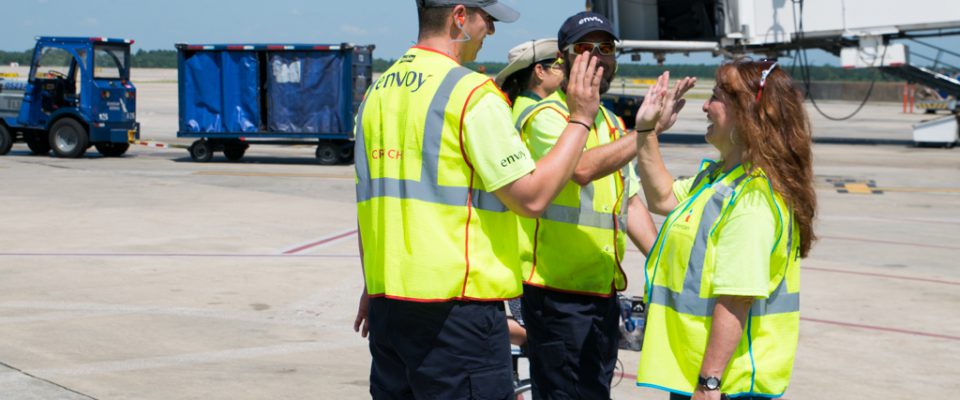 On August 1, the Houston team at George Bush Intercontinental Airport (IAH) hosted a Safety Ramp Rodeo for the Southwest region of Envoy operated airports that featured contests with a focus on safety, skills utilizing ground service equipment and overall Envoy Ground Operations Manual knowledge. The event included challenges that tested agents' skills in tow bar alignment, tug driving, belt loader precision, package sorting and a knowledge written exam.
"I wanted to give my region a new way of looking at safety and how it relates to our everyday activities," said Raquel Alaniz, Southwest Regional Managing Director. "With our competitive nature, this event was a perfect segue to test our skills and safety knowledge."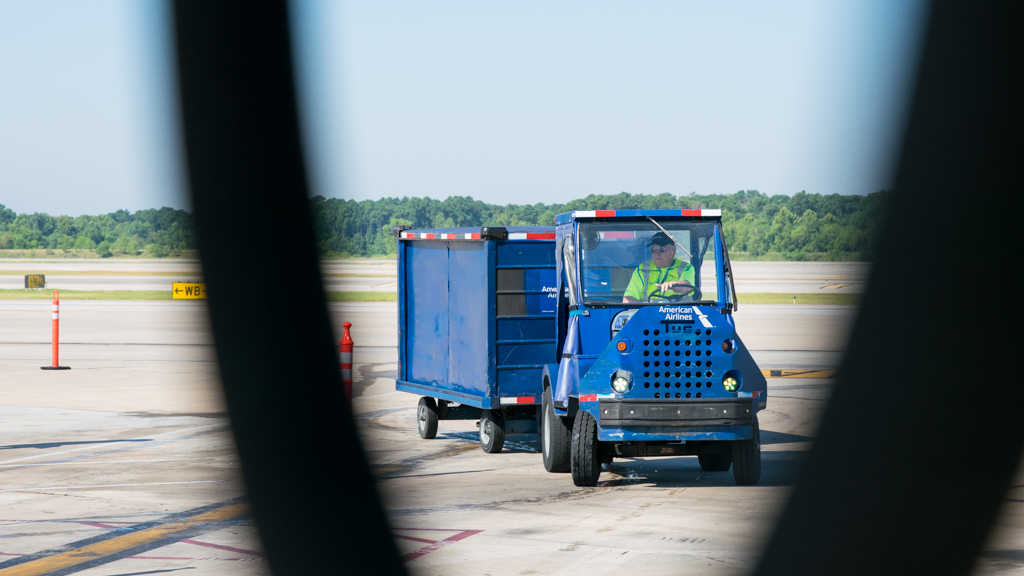 The participating stations from Envoy's Southwest Region included Albuquerque (ABQ), Beaumont (BPT), Brownsville (BRO), College Station (CLL), Longview (GGG), Killeen-Fort Hood (GRK), Houston-Hobby (HOU), Houston-George Bush (IAH), Laredo (LRD), San Angelo (SJT), Stillwater (SWO), and Texarkana (TXK).
The two-person teams consisting of a general manager and a station agent, they were ranked individually and by airport team. The fun and exciting, albeit scorching hot, rodeo saw many people's competitive sides come out, as well as fantastic teamwork and a commitment to safety.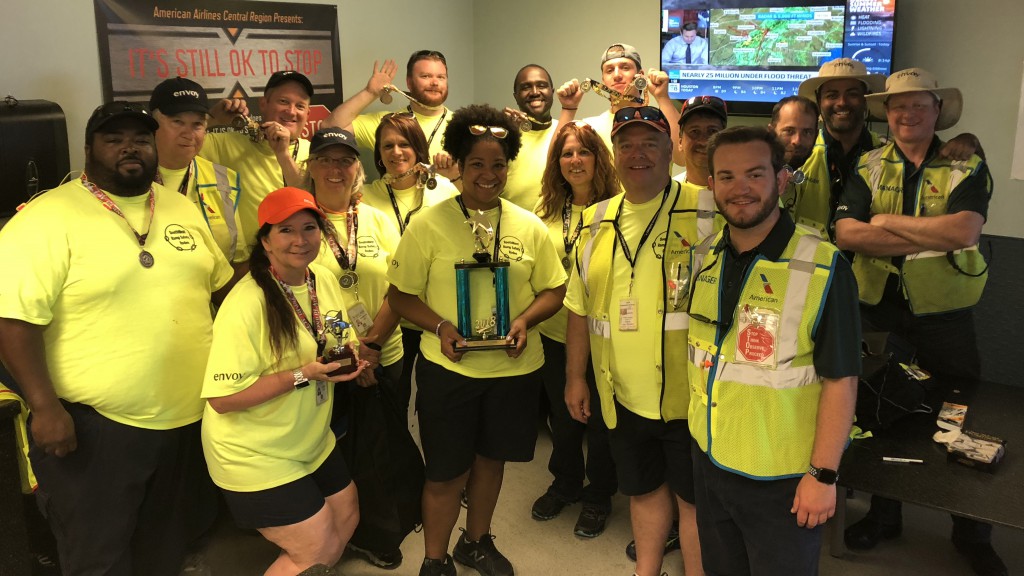 Everyone had the skills to complete the challenges with flying colors, but there could only be one winner in each category:
First Place Individual – Nate Clements, Easterwood Airport – College Station (CLL)
First Place Manager – GM Karen Strawder, Stillwater Regional Airport (SWO)
First Place Overall – GM Frank Van Zanden & Lead Agent Shannon Neal, Killeen-Fort Hood Regional Airport (GRK)
Congrats to the winners and all participants who braved the heat and proved that Envoy is devoted to safety and teamwork!