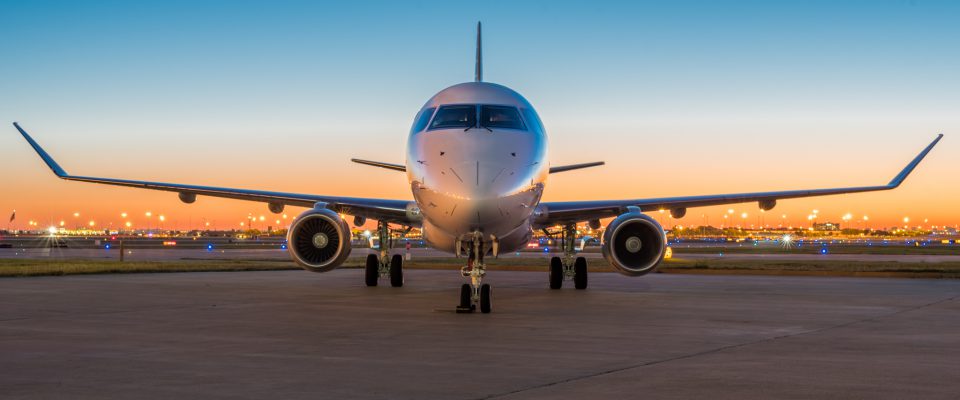 This year, Envoy employees embraced new challenges and achievements, planted seeds for a better future of aviation, and remained vigilant and steadfast in our Safety training and operations. From Customer Cup wins to inspirational career stories, we compiled a list– in no particular order – of Envoy's Best Moments of 2022. Enjoy, Envoy!
Taking Off – In 2022, we highlighted Envoy employees who have worked their way up to management positions and share their career advice. This year's list includes Roosevelt McGlothen, Jared Harvey, Joanna Bradshaw, Nathan Hewitt, Carlos Garcia, Robin Quintas, and Sheila Hornbeak.
Inspiring the future of aviation – This year, Envoy employees went the extra mile to inspire young aviators looking to join the airline industry. Some stories included a field trip to MIA, spreading hope at Children with Diabetes event, and volunteer efforts with kids' aviation camp.
Celebrating diversity – Each year, efforts to increase our diversity and inclusion, and bolster our company's culture are part of everything we do. Stories celebrating Envoy's diversity include conference coverage from NGPA, WAI and OBAP. As well as recognition as a top-50 diverse workplace and two Telly awards.
New beginnings – With success comes more opportunity. In 2022, Envoy saw station openings in Greensboro (GSO), Kona (KOA) and Maui (OGG).
Customer Cup wins – With a few new winners and some repeat champions, Envoy took home several Customer Cup wins in 2021-22 including in Northwest Arkansas (XNA), Manhattan (MHK), Dayton (DAY), Laredo (LRD), Beaumont (BPT), and Billings (BIL).
Safety awareness and saving lives – With our focus always on Safety and Security, we wanted to highlight the stories that demonstrate Envoy's dedication to this effort. Stories include Kileen/Fort Hood Community holds joint emergency drill, DFW & LAX Saftey Fairs 
More inspirational stories of 2022 – Envoy Cadet Legacy Drives on at Scholarship Fundraising Golf Scramble, the return of the Outstanding Flight Attendant awards, BZN agents embrace job coach to assist fellow "aviation nerd," and supporting victims of Fiona and Ian.